National Stress Awareness Day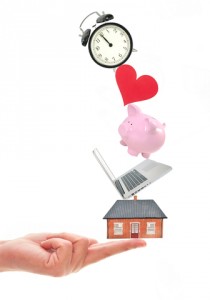 We all live busy lives and life can become a balancing act. I was pleased to see this year's National Stress Awareness Day theme was "stress: the balancing act". As a working mum and chair of the local school PTFA I certainly understand the need to balance life, sometimes I get it right other times I don't.
I think we all need to be challenged regularly about ensuring we have the balance right, not just one day a year.
So why not put some time in your diary to stop and think about what is causing stress in your life. If you are reading this as a manager/employer then not only do you need to consider this for yourself but also for your employees, we are not productive working under an excessive amount of stress and it is neither healthy for the individual or the business.
So do something little or big to make a positive change in your life and workplace, and let me know how you get on.
National Stress awareness day has some suggestions to help but these are mine:
Employers
ensuring regular breaks from the desk /workstation
encourage a walk at lunch time
remind employees to turn off their smartphones and not to check emails constantly when not at work
having healthy snacks available
regular catch ups / chance to share workload concerns, what is going well and what is not going so well.
If you are struggling with stress in the workplace we can talk through more specific options to you.
http://www.isma.org.uk/about-national-stress-awareness-day-nsad/#.VFoHDzSsWSo